About us
About Creazione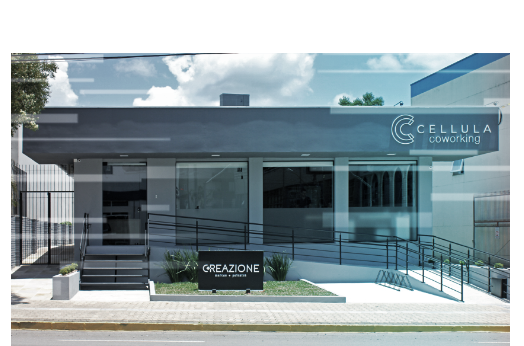 With a portfolio of more than 2.700 trademarks and over 1.000 patents and industrial designs, our mission is to convey security on the process for the protection of your trademark.
Focused on the registration of trademarks and patents, franchising and services regarding Copyright Law, our continuous growth on the Brazilian market is possible due to a highly professional and skilled team which establishes and exceptional trajectory:
Guilherme Spiller – Executive Director. Guilherme is the one who searches for broader and more favourable business in all IP territories, be it combating piracy, repressing unlawful competition or general conflict resolution in Brazil or abroad, he always delivers a secure and transparent experience to our clients.
Vinícius Branchi – Juridical. Always priming for an integral service for our clients, Vinícius likes to solve the situations he is presented with the least amount of conflict possible, justifying Creazione's high success rate in lawsuits and extrajudicial activities.
Robson Maschio – National Trademark Supervisor. With more than 10 years of experience in IP, having worked in INPI (Brazil´s IPO) during his career, Robson´s seeks to attend each and every client´s needs no matter if they are big companies or a natural person who seeks to protect their business.
Adriano Bedin – Lawyer and Patent Specialist. Working on both national and international areas of Creazione, Adriano analyses the patentability of designs and projects that come from all clients, creating detailed and descriptive reports for their registration.
Gabriel Conci – International Trademark and Copyright Law Analyst. Gabriel supervises all international trademark registration processes, besides coordinating judicial and extrajudicial projects to ensure the protection of our client´s IP assets.
Nathiele Becker – Financial Area. Responsible for ensuring a reliable and agile service when attending our clients. Because of this, we trust that every time a process reaches its end, the client is going to fell tranquil and will return whenever new demands regarding IP arise.
Daiane Tumelero – Human Resources and Administrative Area. Daiane is who gives the team all the support they need and provides guidance within her area of expertise, ensuring that everyone is always motivated and in constant development.
We work with qualified professionals that attend to our clients varied necessities with mastery, providing great satisfaction by obtaining the results they seek when hiring us. Contact us to learn more.